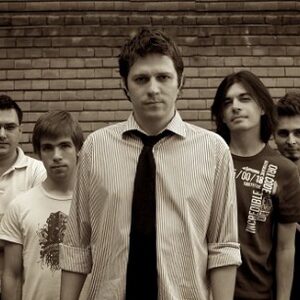 There are no performances available at the moment.
No available Fan Reports
There are no Fan Reports yet written for Byron . Be the first to write a review and share your experience with others.
Artist description
Trupa romaneasca de alternative rock, avandu-i in componenta initiala pe Dan Byron (voce, chitara acustica, flaut), Costin Oprea (chitara electrica), 6fingers (clape, chitara acustica, voce), Gyergyay Szabolcs (bass) si Cristi Matesan (tobe). Primul lor concert a avut loc pe 1 decembrie 2006, iar albumul de debut, Forbidden Drama, a fost lansat in toamna lui 2007 dupa aproape un an de concerte prin tara. Muzica de pe album este un amestec eclectic de art-rock si alternativ, cu tuse progresive si clasice. Piesele sunt structurate in 3 acte si un epilog, ca intr-o piesa de teatru, contribuind la conceptul albumului.
Pe 3 aprilie 2008, trupa sustine un concert unplugged la Teatru 74, in cetatea medievala Targu Mures. Concertul a fost inregistrat si apoi lansat sub brand-ul MTV Unplugged pe materialul Acoustic Drama, primul DVD unplugged scos de o trupa romaneasca.
La sfarsitul lui 2009 trupa byron organizeaza prima editie a concursului byron - Rock Your High School, un concurs al carui obiectiv este incurajarea si promovarea trupelor de muzica din licee.
In ianuarie 2011 trupa isi face debutul pe o scena de teatru in piesa "Nevestele vesele din Windsor" in regia lui Alexandru Tocilescu, un remake al spectacolului montat in 1978 si interzis ulterior de cenzura comunista.