Loading...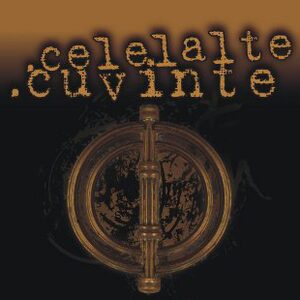 Celelalte Cuvinte
- Tickets
There are no performances available at the moment.
There are no Fan Reports yet written for Celelalte Cuvinte. Be the first to write a review and share your experience with others.
---
Artist description
Lansata la mijlocul anilor '80 in Timisoara, trupa a cunoscut succesul, un succes real, caci multi tineri - studenti  in general - au fost atrasi de muzica si versurile lor, odata cu aparitia LP-ului "Formatii Rock nr.8", in care Celelalte Cuvinte apare pe o fata de disc. A urmat primul album integral, "Celelalte Cuvinte" (1987), apoi "II" (1990), discuri ce contin piese superbe, de o poezie aparte, atmosfera intarita in doua randuri de pasaje recitative sustinute de regretatul Florian Pittis.

1981, 13 Decembrie - Primul concert: Casa de Cultura a Studentilor  Timisoara. Acest concert a fost totodata si actul de nastere al trupei  Celelalte Cuvinte.

Ca o caracteristica a grupului este de mentionat faptul ca fiecare nou material aparut cu semnatura "Celelalte Cuvinte" s-a dorit si se doreste in continuare a fi unul diferit de cele precedente, in dorinta de a aborda cat mai multe moduri de exprimare, de a evita monotonia, stereotipia si inevitabil plictiseala.

 2003 - trupa se intoarce intr-un concert exploziv la Arenele Romane.
 2004 - apare un nou album: NOS.
 2006 - este marcat de aniversarea a 25 de ani de activitate a trupei, aniversare celebrata printr-un turneu national, cu concerte desfasurate pe o durata de 3 ore, in care sunt interpretate piese din toate perioadele creative ale formatiei. Deasemenea, evenimentul este marcat si de o reeditare, pe format CD, a primelor trei aparitii discografice, de catre casa producatoare, Electrecord, precum si a albumului "Armaghedon", acesta din urma fiind o editie limitata, in format digipack, produsa de catre ProMusic Production.

 2007 - concerte in principalele orase ale tarii, iar in paralel se lucreaza intens la noul album
 2008 - este anuntata aparitia noului album. Seria concertelor de calitate continua.
---