Loading...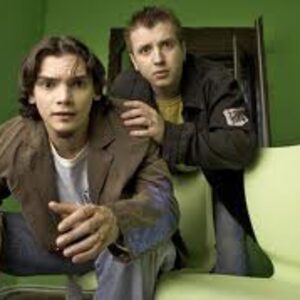 There are no performances available at the moment.
There are no Fan Reports yet written for Fara Zahar. Be the first to write a review and share your experience with others.
---
Artist description
Fara Zahar este o trupa de muzica si umor, abordand mai multe genuri muzicale (hip hop, folk, rock, latino) pe versuri comice, de satira sociala, cu teme inspirate din viata satului. Stilul formatiei se construieste parodiind mediul rural in contextul tendintelor vremii, trasate de posturile de televiziune: mondenitati, telenovele, stiri cu crime si violuri, manelism etc. Solistii trupei provin din regiunea Moldova a Romaniei si canta predominant in graiul moldovenesc.

Fara Zahar se naste la 3 ianuarie 2001, la initiativa lui Bobo. Bobi este cel care-i da numele. Trupa isi incepe activitatea in Cenaclul Moldavia, cenaclul de muzica folk al Casei de Cultura a Studentilor din Iasi, unde are loc primul contact cu scena si publicul studentesc. In acelasi timp, Fara Zahar colaboreaza si cu Teatrul Ludic, participand la o serie de festivaluri nationale de satira si umor.

In 2005 Fara Zahar obtine Discul de Aur pentru vanzarile primului album. In toamna apare cel de al doilea, Episodu' 2 de la Dorohoi, pe cd multimedia. Inregistrarile au loc in studioul trupei Vita de Vie, cu ajutorul lui Pupe si Adrian Despot la orchestratiile pieselor. Se filmeaza videoclipul piesei 4/69, in comuna Mislea (jud.Prahova), si Cataua, in Jilava si Bucuresti.

In 2007 se lanseaza site-ul farazahar.com si apare primul videoclip Fara Zahar animat, la piesa Lav stori. In 2008 apare inevitabil albumul 3, Neamul lui Penes Curcanul.

La inceputul anului 2009, Bobo, ajutat de regizorul si prietenul Andrei Amarfoaie, regizeaza al doilea videoclip extras de pe albumul Neamul lui Penes Curcanul, la piesa Dunitru. Videoclipul a fost produs de Cotnari, filmat la conacul si in cramele companiei, si ii are ca protagonisti pe luptatorii K1 Sebastian Ciobanu si Catalin Morosanu. In luna martie Fara Zahar concerteaza in cadrul unui turneu national, incluzand orasele Iasi, Onesti, Tg. Mures, Bistrita, Sibiu, Baia Mare, Brasov, Pitesti, Filiasi, Timisoara, Constanta. In timpul campaniei electorale din toamna, Fara Zahar lanseaza single-ul 3PM. In martie 2010 apare videoclipul 3PM, iar in toamna single-ul Lugu lugu, urmat la scurt timp de parodia Ler de ler. In 2011 apare single-ul Cine mi-a-mpuscat maimuta.


---