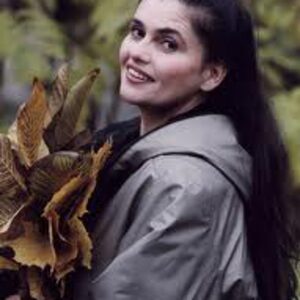 There are no performances available at the moment.
No available Fan Reports
There are no Fan Reports yet written for Felicia Filip . Be the first to write a review and share your experience with others.
Artist description
Felicia Filip (n. 20 martie 1959, Slatina, judetul Olt) este o soprana romanca. A cantat la Royal Opera House Covent Garden in Londra, la Staatsoper in Viena si la Liceu in Barcelona.

Dupa absolvire s-a angajat ca solista la Opera Nationala Romana. Cariera internationala a inceput-o in anul 1991. Prima aparitie a avut-o la Basel, in Elvetia, dupa care au urmat multe scene din lumea intreaga. Tanara soprana a fost incoronata ca "Noua regina a Traviatei", rol pe care l-a cantat cu o muzicalitate iesita din comun si cu puterea interpretativa a unei mari tragediene ("Tragediana superba" a titrat "L'est Republicain" din Nancy, mai 1998). La Covent Garden, Wiener Staatsoper, Liceo di Barcelona, Hamburg, in Toulouse sau la Moscova publicul a rasplatit-o cu ovatii indelungate. A cantat cu mari dirijori ca Silvio Varviso, Anton Guadagno, Daniel Oren, Carlo Rizzi si in regii semnate de Otto Schenk, John Cox, Jean Claude Auvray, Axel Corti, Nicolas Joel, alaturi de parteneri precum Roberto Alagna, Francisco Farina, Marcello Giordani, Juan Pons sau Vincente Sardinero.
Felicia Filip a realizat o premiera in muzica romaneasca, fiind prima soprana care s-a asociat cu o trupa rock, dupa modelul Montserrat Caballe - Freddie Mercury.

Primul album de rock-simfonic din Romania, realizat impreuna cu formatia Iris a fost Athenaeum, urmat in 2007 de colaborarea pe care au avut-o in realizarea albumului Iris 30 de ani: Cei ce vor fi. Doua dintre melodiile de mare succes au fost: "De vei pleca" si "Baby".