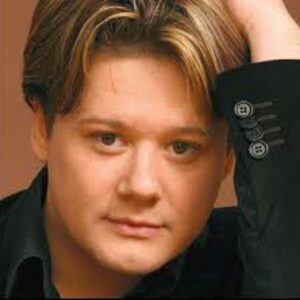 There are no performances available at the moment.
No available Fan Reports
There are no Fan Reports yet written for Fuego. Be the first to write a review and share your experience with others.
Artist description
Paul Ciprian Surugiu (nume de scena Fuego, n. 23 august 1976, Turda ) este un cantaret de muzica usoara. Este absolvent al Facultatii de Teatru din cadrul Universitatii Ecologice, fiind actor la Teatrul "Alexandru Davila" din Pitesti.

Este moderatorul emisiunii Familia Favorit de pe Favorit TV.

Fuego a absolvit Facultatea de Teatru din cadrul Universitatii Ecologice. Insa, in paralel cu aceste studii, in particular, Fuego a urmat cursuri de canto. Colaboreaza cu Marius Teicu - compozitor si profesor, Carmen Aldea Vlad - textier, obtinand trofeul de cristal la festivalul Slagarul de aur de la Minsk si impresionand presa romaneasca si internationala. De asemenea a luat si premiul pentru cel mai bun album de colinde al anului, Spre rai.
A participat la Festivalul Mamaia - Trei din Zece pentru un Spectacol - editia a VIII-a - trofeul concursului cu piesa - Esti visul meu - Trofeul de Cristal - pentru cea mai buna voce a Facultatii de Muzica. Marele Premiu la Festivalul - Zambete pe portativ, Marele Premiu de Regie pentru punerea in scena a spectacolelor - Reactiune in doi - dupa I. L. Caragiale si Geamantanul cu amintiri".