Loading...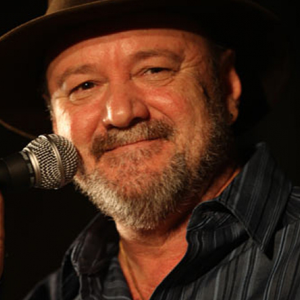 There are no performances available at the moment.
There are no Fan Reports yet written for Nicu Alifantis. Be the first to write a review and share your experience with others.
---
Artist description
Nicu Alifantis, nascut la 31 mai 1954, la Braila din parinti greco-macedonieni, face studii muzicale particulare si debuteaza scenic in 1973. Este angajat in 1975 la Teatrul Maria Filotti din Braila si devine destul de cunoscut si iubit de public pentru ca in 1976 Electrecord-ul sa-i editeze primul single, Cantec de noapte. In acelasi an se inscrie in ATM.

Dupa armata devine membru al Cenaclului Flacara, condus de poetul Adrian Paunescu, si participa la majoritatea "intamplarilor artistice", melodii ale sale figurand pe compilatiile Folk 1 si 2 aparute la Electrecord in 1977 si, respectiv, in 1978. In 1983, la aparitia casetei de discuri care marca 10 ani de activitate a cenaclului, Nicu Alifantis este cel mai bine reprezentat cantautor de pe acest album.

Intre 1973 - 2002 a sustinut 4036 concerte.

In teatru a colaborat cu regizorii: Constantin Dinulescu, Mircea Cretu, Alexandru Tocilescu, Zoe Anghel Stanca, Mihai Radoslavescu, Sassy Brahim, Eugen Motrici, Cristian Pepino, Cornel Todea, Eusebiu Stefanescu, Nicolae Scarlat, Sanda Manu, Gheorghe Marinescu, Alexandru Colpaci, Nae Cosmescu, Silviu Purcarete, Eugen Mercus, Liudmila Szekely Anton, Cristian Hadgi Culea, George Banica, Iulian Ursulescu, Mihai Lungeanu, Dragos Galgotiu, Mihai Persa, Constantin Dicu, Harry Eliad, Anca Ovanez, Gelu Colceag, Dana Dima, Marian Negrescu, Mihai Malaimare, Gabi Iencek, Radu Dinulescu, Ion Lucian, Mircea Cornisteanu, George Motoi, Daniela Anencov, Alexandru Darian, Ioan Ieremia, Ion Ardeal Ieremia, Catalina Buzoianu, Emil Mindru, Vlad Mugur, Silviu Purcarete, Mihai Manutiu, Alexandru Hausvater, Mara Pasici, Cornel Mihalache si Alice Barb.

De asemenea a colaborat cu teatrele: Maria Filotti (Braila), Alexandru Davilla (Pitesti), IATC/ATF, Teatrul de Papusi (Braila), Teatrul Tineretului (Piatra Neamt), George Bacovia (Bacau), Ion Creanga (Bucuresti), Dramatic (Ploiesti), Dramatic (Galati), Popular (Rimnicu Vilcea), de Stat (Oradea), Foarte Mic (Bucuresti), Dramatic (Brasov), Ion Vasilescu (Bucuresti), Dramatic (Baia Mare), de Nord (Satu Mare), de Stat (Sibiu), Popular de Papusi (Rimnicu Vilcea), Giulesti (Bucuresti), Mihai Eminescu (Botosani), Mic (Bucuresti), Constantin Tanase (Bucuresti), Popular (Tirgu Jiu), National (Bucuresti), Tandarica (Bucuresti), de Amatori (Politehnica, Bucuresti), ATM, National (Craiova), Excelsior (Bucuresti), Urmuz Theatrum Mundi (Bucuresti), L. S. Bulandra (Bucuresti), Nottara (Bucuresti), National (Tirgu Mures), Fantasio (Constanta), National (Timisoara), Victor Ion Popa (Birlad), Metamorfoze (Constanta), SMART (Bucuresti), Maghiar (Cluj), Ariel (Rimnicu Vilcea), Comedie (Bucuresti), radiofonic, TV.

In 1995 fondeaza grupul Alifantis & ZAN, ca trupa de studio pentru albumul sau "Voiaj". In 1996, dupa inregistrarea albumului Alifantis "Nichita", ZAN devine o trupa de proiecte din care mai fac parte: [Virgil Popescu (chitara bass, voce)]], Sorin Voinea (keyboars, voce), Razvan Mirica (chitare el. ac., sitar, mandolina, voce), Relu Bitulescu (tobe).

In aprilie 1999 infiinteaza Fundatia Nicu Alifantis cu scopul de a promova "proiecte artistice in care valoarea, forta si autenticitatea vor fi primordiale".


---