Loading...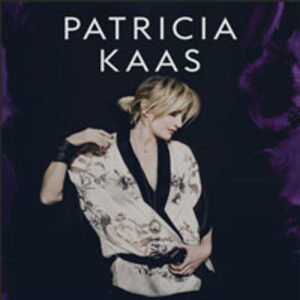 There are no performances available at the moment.
There are no Fan Reports yet written for Patricia Kaas. Be the first to write a review and share your experience with others.
---
Artist description
Patricia Kaas la București și Timișoara
București, 9 februarie 2017 – Patricia Kaas revine în România la patru ani distanță de la ultima sa întâlnire cu fanii români, cu două concerte: pe 24 iunie, la București, Sala Palatului și pe 26 iunie, la Timișoara, Parcul Rozelor. Artista a pornit în turneul de promovarea a celui mai recent album auto-intitulat, un proiect cu o nouă abordare muzicală. Organizator: Events.
Unde a dispărut Patricia Kaas în ultimii doi ani? Se numește sindromul burnout, rare sunt carierele artistice care nu se lovesc de el. Pentru Patricia, a fost un punct de renaștere artistică și personală. A condus-o spre un nou album, "Patricia Kaas", primul album omonim din cariera sa, al zecelea disc de studio, prima colecție de titluri originale după 13 ani. Un nou drum, o nouă viață, o nouă abordare muzicală.
Discul a fost lansat în 2016, anul în care artista a împlinit vârsta de 50 ani. "Este o nouă călătorie a vieţii mele spre femeia care sunt astăzi, femeia care se simte bine în pielea ei şi care se uită cu plăcere în oglindă. După 30 de ani de carieră, nu mai există bariere. Am dat frâu tuturor sentimentelor, tuturor gândurilor", spune Patricia. Primul extras pe single a fost "
Le Jour et l'heure
", piesa care deschide albumul. "
Madame tout le monde
", o bijuterie pop amuzantă, are un videoclip menit s-o reinventeze pe Kaas, regina cabaretului şi a pieselor café-concert. "
Adele
" este adolescenta care învață că într-o lume a bărbaților, trebuie să lupte de două ori mai mult pentru a se impune. Interpretarea intimă, blues a Patriciei este pur și simplu tulburătoare. Chitara acustică subtilă a lui Fin Greenall, liderul grupului britanic Fink și influențele sale (John Legend, Amy Winehouse), fac din această piesă extrem de melodică un moment suspendat în timp, special.
Fără lunga sa pauză de recuperare, Patricia Kaas ar fi continuat să nu fie mai mult decât interpreta arhipopulară, marea doamnă a scenei, capabilă, prin carismă, eleganță și profesionalism să încarneze de una singură întreaga Franța în afara granițelor, prin omagiile strălucite aduse icoanelor sale (prin "Kabaret" și "Kaas cântă Piaf"). Prima artistă de origine franceză care a semnat cu gigantul Live Nation, Patricia a încetat să mai fie "femeia care fuge", marcată de doliu timpuriu, care și-a găsit refugiul în muncă și dragostea publicului pentru a evita mai bine confruntarea cu durerea sa agonizantă. Cu o nouă deschidere către viață, cu încredere în gusturile și aspirațiile sale, aceea care păcătuise până în prezent prin prea multă umilință s-a recunoscut, emoționată, în noul trib muzical pe care Lamblot Bertrand, directorul său artistic, l-a adunat cu răbdare în jurul ei.
---