Loading...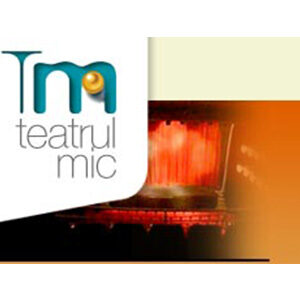 There are no performances available at the moment.
There are no Fan Reports yet written for Teatrul Mic. Be the first to write a review and share your experience with others.
---
Artist description
În 1914, la Bucureşti se înfiinţează un nou teatru. Acesta poartă numele actriţei Maria Filotti şi îşi are sediul în strada Sărindar. După cel de-al doilea război mondial, teatrul devine o instituţie de stat şi poartă, pe rând, denumirile Studioul Actorului de Film "Constantin Nottara" şi "Teatrul pentru tineret şi copii" după care, botezat în 1964 cu numele său actual, intră în familia teatrelor mici din Europa. S-a schimbat între timp şi denumirea străzii, din Sărindar în strada Constantin Mille, dar sediul teatrului, acelaşi din 1914, a devenit, şi datorită tradiţiei un loc iubit de publicul bucureştean.
Consolidarea reputaţiei teatrului se datorează însă, bineînţeles, performanţelor sale artistice. Textele jucate de-a lungul anilor la Teatrul MIC au cuprins tot diapazonul dramaturgiei universale şi româneşti, de la clasici până la moderni şi contemporani, de la marile tragedii pâna la comedii de mare succes.
Teatrul MIC îşi face un titlu de onoare din faptul că a lansat mari regizori care au făcut, ulterior, strălucite cariere internaţionale: Liviu Ciulei a debutat aici, Radu Penciulescu, Crin Teodorescu, Cătălina Buzoianu şi Silviu Purcărete au lucrat pe această scenă ani de zile. Tot aici s-au lansat şi o mulţime de mari actori, dintre care nu-i vom numi, decât pe "clasicii" în viaţă sau prezenţi în memoria publică: Gh. Ionescu Gion, Ion Marinescu, Octavian Cotescu, Olga Tudorache, Leopoldina Bălănuţă, Valeria Seciu, Ştefan Iordache, Mitică Popescu...
            Multe dintre succesele Teatrului MIC, şi le vom aminti doar pe cele mai răsunătoare: Richard al II-lea, Doi pe un balansoar, Tango, Jocul ielelor, Nebuna din Chaillot, Să-i îmbrăcăm pe cei goi, Maestrul şi Margareta, Ivona, principesa Burgundiei, Richard al III-lea... au fost recompensate cu premii româneşti şi internaţionale.
Teatrul MIC este o instituţie publică de cultură, subvenţionată de Consiliul General al Municipiului Bucureşti.
---