Loading...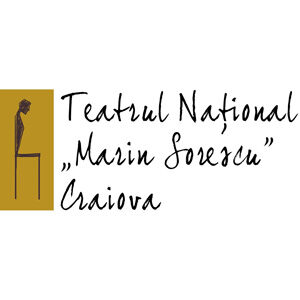 Teatrul National "Marin Sorescu" Craiova
- Tickets
There are no performances available at the moment.
There are no Fan Reports yet written for Teatrul National "Marin Sorescu" Craiova. Be the first to write a review and share your experience with others.
---
Artist description
Teatrul Naţional "Marin Sorescu" Craiova ocupă un loc special în istoria teatrului românesc. Înfiinţat în 1850, a continuat să funcţioneze, în ciuda tuturor turbulenţelor din istoria ţării noastre. În primele decenii de existenţă, Teatrul Naţional a realizat numai spectacole muzicale şi vodeviluri. După 1900, accentul este pus pe spectacolele dramatice, în principal pe clasicii dramaturgiei universale, cu precădere Shakespeare şi Molière.
Anul 1956, a adus la rampă ceea ce ulterior s-a numit generaţia de aur a teatrului românesc. Împreună cu profesorul lor, regizorul Vlad Mugur, George Cozorici, Amza Pellea, Silvia Popovici, Constantin Rauţchi, Victor Rebengiuc, Dumitru Rucăreanu, Olga Tudorache, Rodica Tapalagă, Vasile Niţulescu, Ion Marinescu, Sanda Toma au marcat un moment deosebit de important. Spiritul de echipă s-a manifestat cu o energie creatoare extraordinară, împrospătând mijloacele de expresie ale regiei şi interpretării.
Anii 1989 - 2012 au constituit un moment artistic deosebit, prin colaborarea cu regizorul Silviu Purcărete, care a realizat aici opt spectacole excepţionale, primite favorabil atât de critica teatrală, cât şi de public. Aceste spectacole au fost recompensate cu numeroase premii naţionale şi internaţionale. Dar, în aceeaşi perioadă de timp, trupa alcătuită din peste 150 de artişti şi tehnicieni, a colaborat şi cu alţi regizori prestigioşi - Vlad Mugur, Tompa Gabor, Mihai Măniuţiu, Mircea Cornişteanu, Claudiu Goga, László Bocsárdi - propulsând astfel Teatrul Naţional din Craiova într-o poziţie privilegiată în cadrul teatrului românesc şi internaţional (120 turnee în 55 de ţări). Acest teatru este primul din Europa de Est care a devenit membru al Convenţiei Teatrale Europene.
O altă generație de aur s-a ridicat în momentul în care a avut ocazia să performeze pe scenele mari ale lumii, după 1990, în momentul în care colaborarea cu Silviu Purcărete a făcut ca TNC să fie invitat la mari festivaluri teatrale. O pleiadă de actori, din care fac parte  Ştefan Iordache, Ilie Gheorghe, Valer Dellakeza, Valentin Mihali, Valeriu Dogaru, Ion Colan,Tudor Gheorghe, Leni Pințea-Homeag, Mirela Cioabă, a reprezentat la un nivel artistic excepțional, cu ecouri remarcabile în lumea teatrală mondială. 
Creat în anul 1994, Festivalul Internațional Shakespeare, manageriat de Emil Boroghină, a permis dialogul teatrului românesc cu cel internațional la cel mai înalt nivel. Astfel, la Craiova au fost reprezentate spectacole shakespeariene regizate de Declan Donellan, Eimuntas Nekrosius, Peter Brook, Robert Wilson, Lev Dodin, Eugenio Barba, Pipo Delbono, Yoshihiro Kurita, Oskaras Khorsunovas etc.
Teatrul Naţional Craiova devine membru al Convenţiei Teatrale Europene în anul 1999.
În anul 2005, instituţia primeşte numele lui Marin Sorescu, personalitate marcantă a literaturii române, născut în Oltenia şi apropiat al teatrului craiovean. Şase dintre textele dramatice ale scriitorului au fost montate la Craiova în premieră pe ţară.
Teatrul din Craiova a adus atâta fantezie şi forţă, bucurie în interpretare şi uimitoare inteligenţă, încât chiar profesioniştii din teatru, obosiţi de atâtea căutări, vibrează de emoţie, ca după o infuzie bruscă de adrenalină. (Zeit Magazin, iunie, 1993, Germania)
Uneori te întrebi dacă această companie nu are cea mai bună trupă, de la Berliner Ensemble a lui Brecht sau, poate, Royal Shakespeare Company a lui Brook, încoace. (Phil Gibby, The Stage, mai, 1997)
---