Van Halen
- Tickets
Van Halen is back! After 14 years of break, they rise back up with their twelfth album "A different Kind of Truth".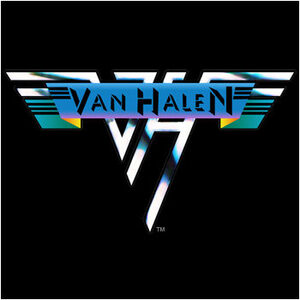 There are no performances available at the moment.
No available Fan Reports
There are no Fan Reports yet written for Van Halen. Be the first to write a review and share your experience with others.
Artist description
In 1972, the brothers Eddie and Alex Van Halen formed a band called "Mammoth". In order to save money on the sound system its owner - a certain David Lee Roth – was hired as a singer. This eventually led to suggesting a name change for the band "Van Halen". Under this new appearance, they released their debut album in 1978, which was so successful that it recieved a "diamond" award for selling over 10 million records over the years. Eddie Van Halen became overnight a "guitar god", his playing style was new and unique. 1985 David Lee Roth left the band and was replaced by Sammy Hagar, who remained at least ten years. In 1995, he also left the band and it was Gary Cherone who replaced him, the album was a flop. Turbulent years followed, where Eddie was diagnosed with tongue cancer, needed a hip replacement and was also divorced from his wife. It was not until 2004, the band went - re-uniting with Sammy Hagar - in the summer on a tour of the United States. Another tour in 2007 - this time with David Lee Roth on vocals and Eddies' then only 15-year-old son Wolfgang on bass - was announced and canceled a short time later due to Eddie's alcohol problem resurging, then Eddie went to a rehabilitation center. That the treatment was successful, which he proved in April 2008 on a permanent tour compared to September 2007.

In February 2012, they appeared with "A Different Kind of Truth," the first studio album in 14 years, a total of the twelve album have been released by the band since 1985 and the first one with David Lee Roth singing again.