Eine Kleine Nachtmusik - Festival Enescu
- Tickets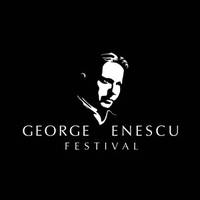 There are no active performances for this event!
Event details
Eine kleine Nachtmusik
                                                                Choreographic Theatre
                                                  by Gigi Căciuleanu
                                      Music: W.A. Mozart
with
Lari Giorgescu
One-Man-Show
Texts : Gigi Căciuleanu
And a fragment of original scenario of Comedia Dell'Arte
belonging to W.A. Mozart
Scenography: Vladimir Turturică
Light Design: Dragoș Mărgineanu
  UNTEATRU, ART PRODUCTION FOUNDATION
& GIGI CĂCIULEANU ROMANIA DANCE COMPANY, KULT STUDIO
                                                           Co-Production
Sponsor of « Gigi Căciuleanu Romaia Dance Company" – JTI
"...Mozart on the evening road...
EINE KLEINE NACHTMUSIK is a metaphor  of  "the long term creator's loneliness".  
That of a solitary Man-Artist, Artist-Man, without age, Eternal-Child, but in the same time, and (since) ever:
Old-Philosopher-Wise, Juggler and Alchemist...
Here and Nowhere, Now and Always...
Between James Dean and Pitagora, the character of the "Eine kleine Nachtmusik" play isn't (just) Mozart, Amadeus, or Wolfgang...
It's a metaphor...
                                                                                                                    Gigi Caciuleanu
Additional information/Cooperation partners